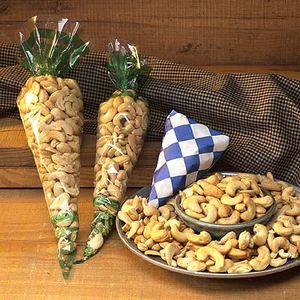 Jumbo Roasted Cashews
The jumbo salted cashews are roasted and salted to perfection for the connoisseur that prefers superior cashew. These are certainly an American favorite with NO SUGAR.

Our unsalted cashews are the largest and most sought-after cashews. Hand-picked for their crisp meaty morsels and optimum flavor, our unsalted cashews are a true fan's choice.